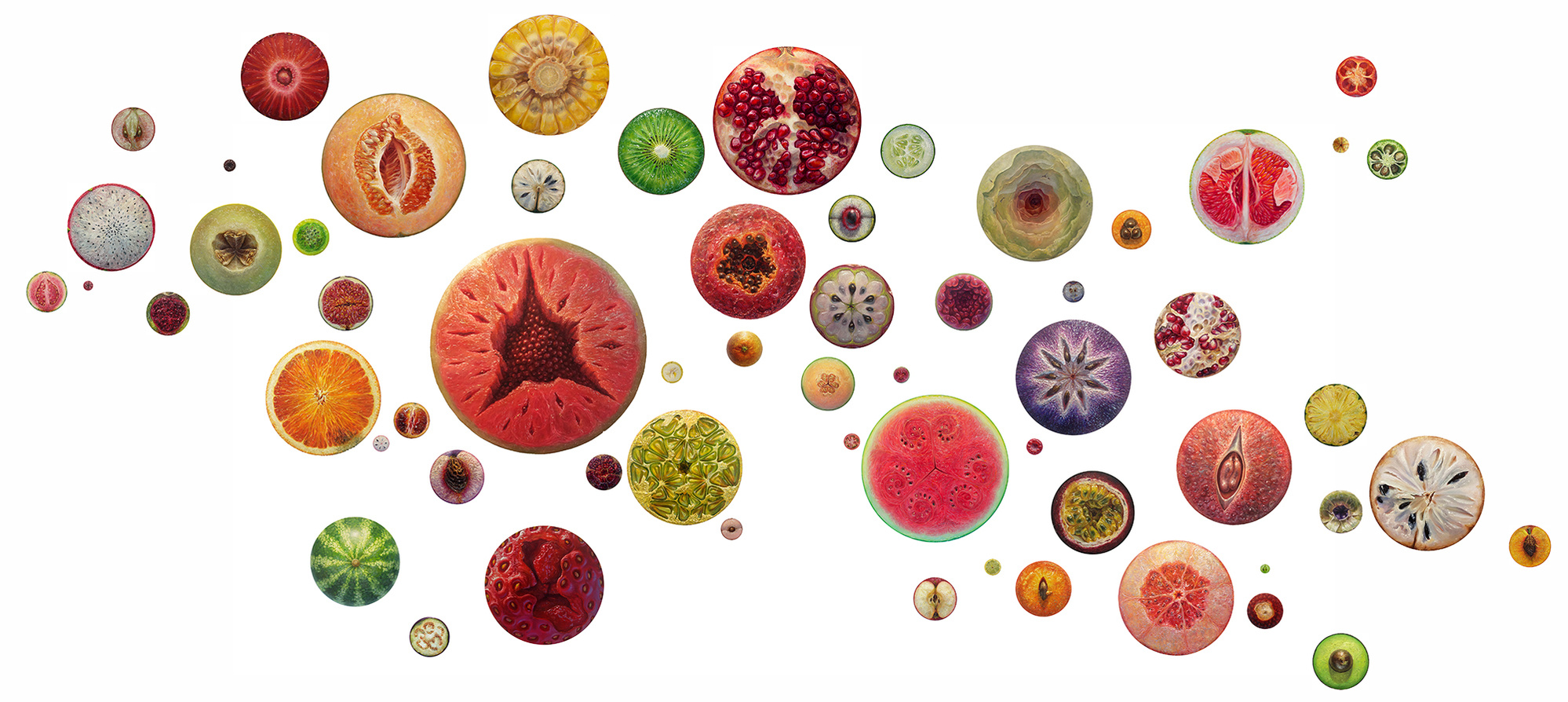 Fruit Portraits Installation 2014- 2023.
Tondo oil painting, different sizes from 2 to 36 inches.
"Fruit Portraits" is an ongoing art series featuring diverse oil paintings on round canvases, showcasing a variety of fruits, vegetables, and fungi providing a universal perspective on nature and its symbols. These subjects are often portrayed cut open to reveal their intricate details, inviting viewers to appreciate their complexity. This body of work comprises over a hundred paintings of different sizes, celebrating the essence of desire, fecundity, and fertility in these earthly gifts. This works explores the coexistence of life and decay, aiming to evoke sensory memories and a multi-sensorial experience for viewers.