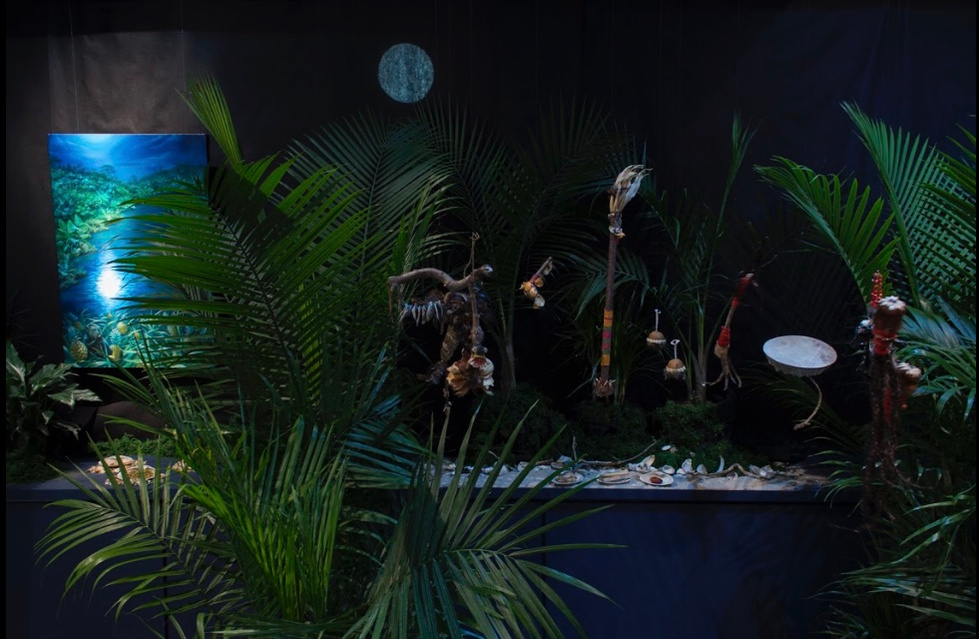 Alumbrados por la Misma Luna, or "Lit by the Same Moon, " is a nature-driven installation that incorporates paintings, hand made musical instruments, living plants, sand, found natural objects, aromatic scents and finally a sound piece that guides us through the space.

This installation offers a rich sensorial experience that focuses on one's relationship to the modern environment through challenging contemporary ideas of excess.
Presented at Spring/Break Art Show, New York, March 2020.